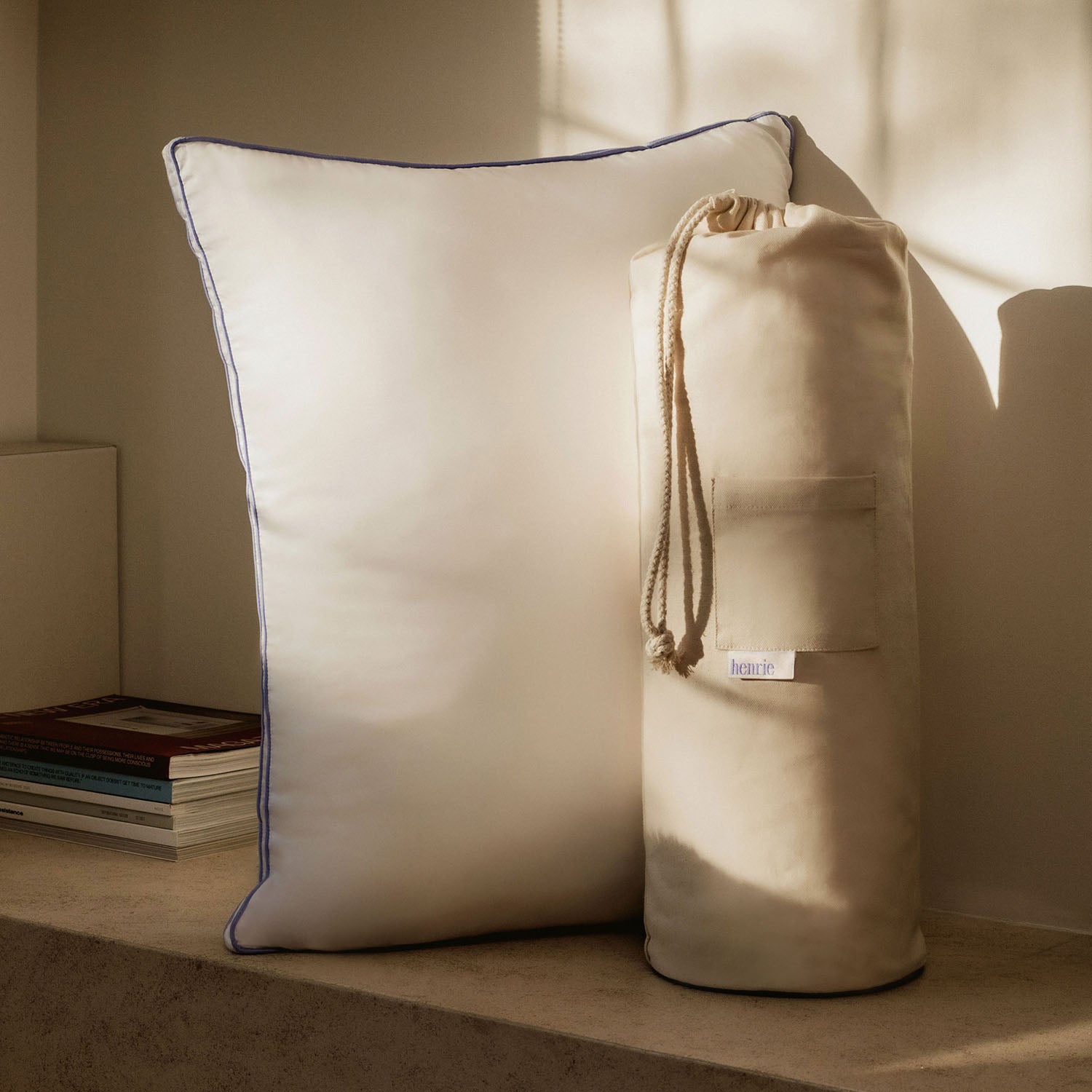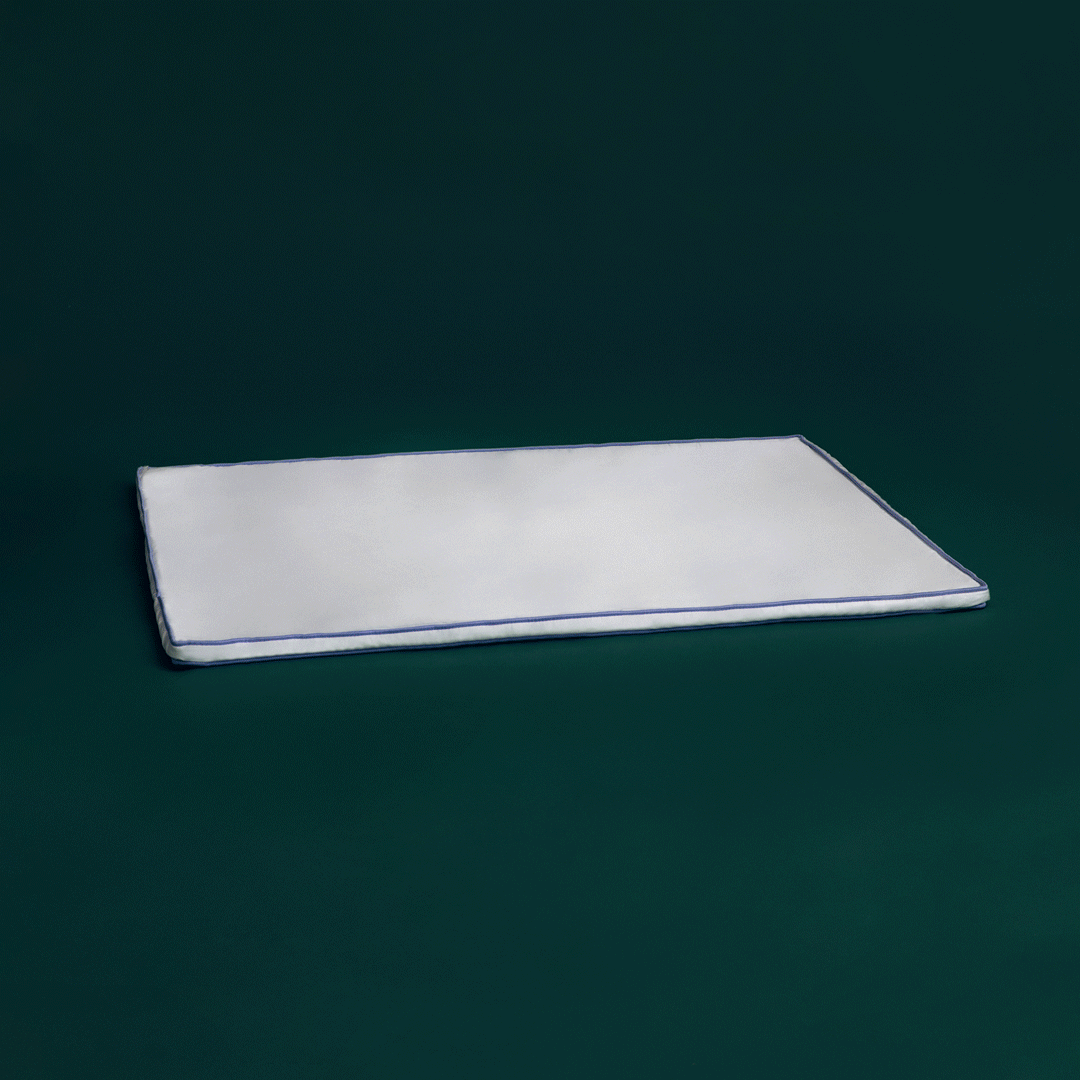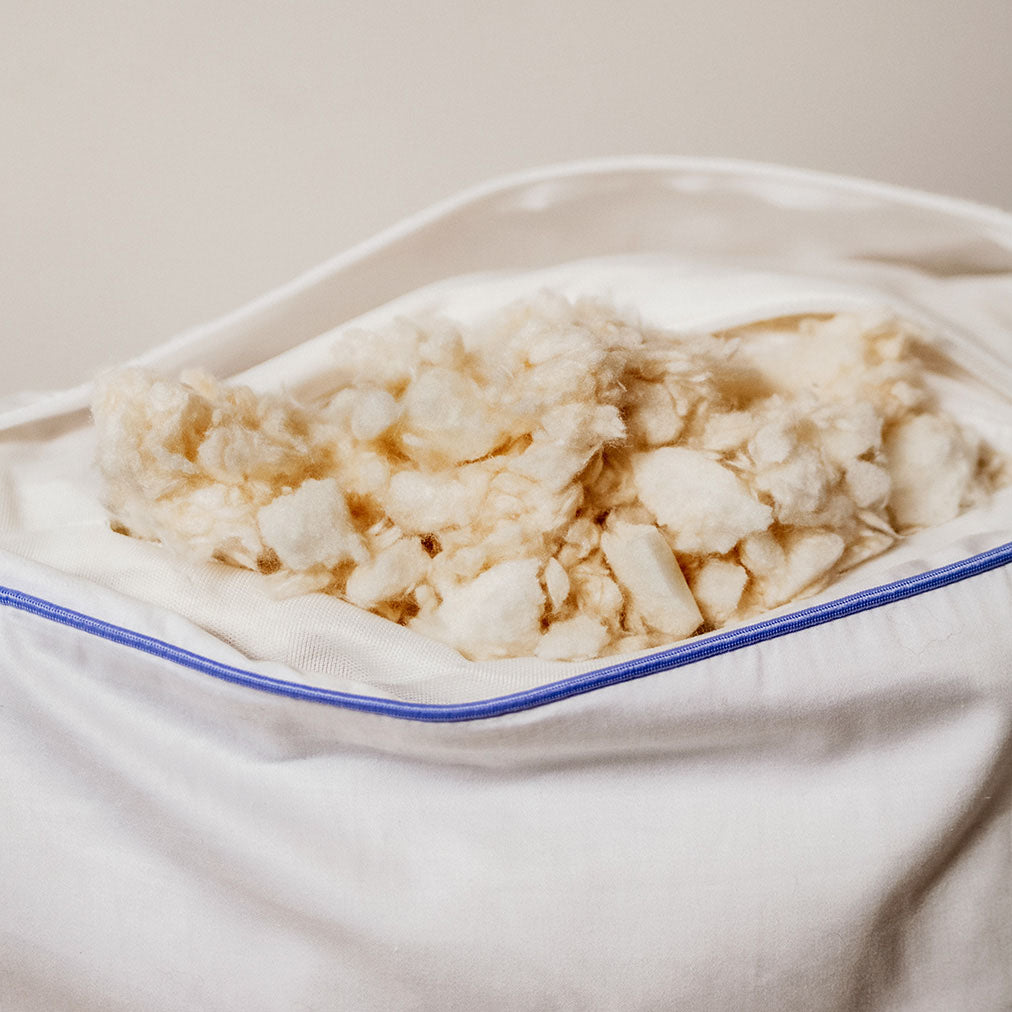 The Henrie Adjustable Pillow
$199.00 CAD
Regular price
Subscription • Save
Description
Materials
Dimensions
Shipping
Our signature adjustable pillow filled with a custom blend of chopped CertiPUR-US® memory foam and premium kapok. An extra firm and completely adjustable fill lets you find the best loft to support your neck, suitable for all bodies and sleeping positions. This pillow features a breathable, removable organic cotton outer cover that's machine washable. Each pillow comes with a storage bag to keep any excess pillow filling. Designed in Canada.
Henrie pillows are filled with chopped memory foam to support your neck, blended with all-natural Indonesian kapok for a lower footprint. All fabrics and trims used in Henrie covers and liners use conscious OEKO-TEX®-certified materials. The washable outer pillow cover is 100% organic cotton for a cooling and breathability.
26 x 20 inches (66.04 x 50.8 cm)
Canada: Free shipping to all Canadian provinces


US: Free shipping within the continental US
Free Shipping
All orders ship free within Canada & the US. No minimum order required.
Designed in Canada
Henrie was dreamed up in Vancouver, BC. We're proud to be Canadian.
30-Night Promise
We're confident that you'll be sleeping better. Try your pillow risk-free.
Comfortable Support
What Dreams Are Made On
Our adjustable pillows are filled with a proprietary blend of CertiPUR-US® certified memory foam and plant-based kapok. The mix strikes brings a firm feel that provides the right amount of support to keep you sleeping through the night—and feeling good in the morning. Forget the pillows you've tried before: This is a supportive pillow that follows through on its promise.
Adjustable Loft
THE PERFECT FIT IS IN YOUR HANDS
Never stack a pillow again. Henrie is a completely adjustable pillow, letting you customize your pillow to just the right amount of filling for you. Get that just-right feeling every night—be you a stomach, back, or side sleeper.
Washable Outer
A PILLOW THAT STAYS FRESH FOR THE LONG HAUL
Pillows build up dust and bacteria over time. To extend its life, Henrie comes with a removable outer cover for you to throw in the wash. Henrie gives you an extra layer of clean beneath your pillowcase.
Premium Outer Cover
A PILLOW THAT'S COOL, CRISP, AND COLLECTED
Even beneath a pillowcase, materials matter. Henrie's cover is made of a crisp and breathable cotton: 450 thread count, 100% organic, and certified environmentally conscious by OEKO-TEX®. Made to withstand the test of time and stay fresh. Simply remove the inner adjustable pillow and toss the cover in the wash.
What is Kapok?
Kapok (pronounced "kay-pock") is a natural fibre that grows in pods on its namesake tree. Kapok is entirely renewable and its harvesting process leaves no damage to the tree itself. In pillows, kapok provides a sustainable and cruelty-free alternative to polyester or down. This fluffy material has been used in bedding for centuries, and we're proud to have it as a key ingredient in the Henrie adjustable pillow. It's part of our commitment to a better pillow for both people and the planet.
CertiPUR-US® Memory Foam
Our memory foam is CertiPUR-US® certified, a rigorous standard for foam content, emissions, and durability.
OEKO-TEX® Fabrics
Every fabric is certified by OEKO-TEX®, a globally recognized standard for sustainable fabric production.
Excellent oreiller
On réduit le remplissage comme on veut et voilà. Je le recommande fortement.
Delivers on promise
This is a high-quality pillow. It is firm, but not a rock. It is also not a bouncy sponge like some of those other pillows that claim to be firm. It cradles your head as you'd hope a firm pillow would. I had to take out about three large handfuls of fill to adjust. A couple of weeks on and it provides the same support after adjusting it for the first use. Highly recommend!!
Takes Time to get Right
They come very overstuffed and you will spend some time reducing the fill to get the desired comfort level. But did meet my expectations in providing the head and neck support lacking in conventional pillows. Good purchase. Nicely packaged and presented. Love buying Canadian. Well done.
No more neck pain
For months I thought it was stress, my neck was aching, my back was stiff every morning and I admitted that I'm getting old and is this what I have to get used to? Until the newspaper article of an adjustable pillow. What an idea! So I bought this Henrietta pillow with high hopes. I've made two adjustments and already immediate was no pain in my neck and no pain in my back. Hard to believe it was my old pillow but it does make sense. Very pleased even after not even a week with the new pillow. I might take a bit more out or not, the idea that I can adjust the size and that it has a bag to use for the fill, nicely lined, it's a good purchase.
Excellent Pillow
One of the best if not the best pillows I've had. Wonderful construction.